The greatest bewilderment I have in my life is the fact that I have lots of dreams. Writing of course, has always been my first love since God knows when, but when I discovered the enchanting world of visual arts such as photography and painting, I was drifted away from the straight path I am taking in becoming a writer. I have forced myself before to identify my main goal in life, so that I may have a full concentration towards it, but then I realized it was as impossible as sneezing with your eyes open. I was close to being doomed because of anxiety that time, little did I know, I need not to torture myself in focusing on one distinct dream. In fact, I have met someone who have materialized each and every bits of my creative dream.
STEPHEN (STEVE) POLESKIE
was born in Pringle, PA in 1938. The son of a high school teacher, Poleskie graduated from Wilkes College in 1959 with a degree in Economics. A self-taught artist, Poleskie had his first one-person show at the Everhart Museum, Scranton, PA in January of 1959, while he was still in college. These large paintings were in the abstract expressionistic style.
Stephen Poleskie as a baby, as young artist, and finally- as a writer.
Life of an artist.
Confiding with cliche is not my thing but I decided to do so for the sake of formality. I asked Mr. Stephen Poleskie about what he is an artist, specifically as a writer. Unlike other artists and writers who places fame before excellence as the sole definition of success, Poleskie isn't one of them.
"I find myself a person filled with the curiosity of life who writes for the pleasure of doing it, with the secondary hope that other people might enjoy what I have written and perhaps even find their lives altered by it."
He admitted on our online interview that somehow, he was an outcast during his childhood, but he didn't loathe that fact for it was the threshold that lead him unto the doors of arts and writing.
"I started school a year early, so being the smallest boy in the class was constantly bullied. I preferred staying in my room working on my stories and drawings to being outside playing games with the other children."
In spite of the vivid pungency of excellence in his work, he didn't have any formal training in terms of writing, and his skills have just been developed through constant practice and
practically
his passion itself. In fact, didn't pursue a concentration in it for he took a degree in Economics instead.
"In grade school I wrote little stories in my notebooks when the classes got too boring. I was always writing something. In college I wrote a one act play that won the playwriting competition. I couldn't type so dictated the play non-stop to my sister who typed it out on a manual typewriter. I then submitted the play with no editing or alterations. I can't say that I have ever had a hard time getting started; only making time for the work."
Life in parchments.
Writing wasn't the first job of Poleskie, actually, he had been a teacher of visual arts for 33 years. Perhaps it is all because of providence or mere destiny, he found himself still very much alive in the year 2000, and decided to give up his position in Cornell University to focus on writing professionally as a celebration of the new millennium.
Sure enough Poleskie is no breakthrough artist, which actually is a good thing to indicate that his stay in the writing industry is not ephemeral. His first published work is the short story
Airport Beacon
, which was published on the anthology
Grater Life.
Airport Beacon is based on the life of Poleskie's uncle specifically his experience of flying bombers in Germany during the World War II. Poleskie admitted that he was all over the town sending around a number of his short story, but it was the Airport Beacon which succeeded first.
The Grater Life's book cover and Airport Beacon's blurb
As of now, Poleskie is sending out copies of his latest novel
Understanding Sconto Walaa.
"It is about a soldier who returns home from the Middle East after having served as a translator for the CIA agents who were torturing alleged terrorists at a secret prison site. Unknowingly suffering from post traumatic stress disorder, Sconto Wala decides to murder the used-car dealer at the end of his block because he believes that the man raped his wife thirteen years ago and is the natural father of his daughter."
He also said that there hasn't any serious novel yet about PTSD.
When I went through the official site of Poleskie, the first thing I noticed was that even though he isn't as known as J.K Rowling, he have won loads of awards in the field of writing. According to him,
Winning the Canadian Open Aerobatic Championship in 1977 is the most precious of them all.
Life's up's and down's.
When I asked about his realizations upon pursuing the life of a professional writer, I myself was in complete state of surprise when he told me the answer:
"I never thought that I would ever hear a literary agent describe a book as being "too well written for today's market." Unfortunately, the agent was referring to one of my manuscripts."
This gave me a foreboding,or better yet a warning, that the writing industry is not all about the art itself- but more importantly, the market, so the road I aspire to take isn't that really paved equally.
Just like any other literary pieces, there shall be conflict, and in Poleskie's life, it is his father that became the opposition.
"The most difficult thing was convincing my father that I did not want to become a partner in his insurance agency, but would rather go my own way, wherever that might lead me."
If Poleskie's father is still alive, I am very much sure that he'll be happy that his Steve didn't say yes on huddling with insurances.
I honestly tried to restrained myself in asking the question about writer's block, since I believe that it isn't just me who is experiencing such kind disturbance. However, Poleskie said that he hadn't experience a writer's block yet.
"My secret is to be working on several projects at the same time. If one goes dry, I do not fret over it but go on to something else and come back to the problem later"
He admitted that he adopted this method in his painting. He never worked on only one painting at a time but jumped back and forth between several canvases. In fact, he is working on three novels simultaneously as of now.
However, he surmised that this kind of method is somehow perilous, for there is a big tendency that you will get lost and even forget stuff about your projects.
The sudden boom of the cyberworld didn't withered Poleskie, although at first he resisted it. As an artist, specifically as a writer, the internet has helped him in promoting his craft through online reviews and being published in online magazines.
"I have met several interesting people (you for example) through the various social networks. Also, I am able to keep in touch with many of my former students and find out what they have been doing." He also added. (It really did make me smile!)
Living a legacy.
Poleskie emphasized that writing is really not about making money, it is about loving what you do.
"You must enjoy what you are doing. And if you do, keep working at it. If you write a book to solely make money you may, or you may not, be disappointed. However, if you are writing for the love of doing it you will always find satisfaction."
Also, he insisted that independent writers need not to hesitate on taking the risk of self-publishing,

for
great works of literature first appeared in print this way.
Stephen Poleskie is an
embodiment of the very first motto I had in my entire life:
Excellence is not a habit but an act.
Other written works:


Click on the image to buy online!
Visual Arts: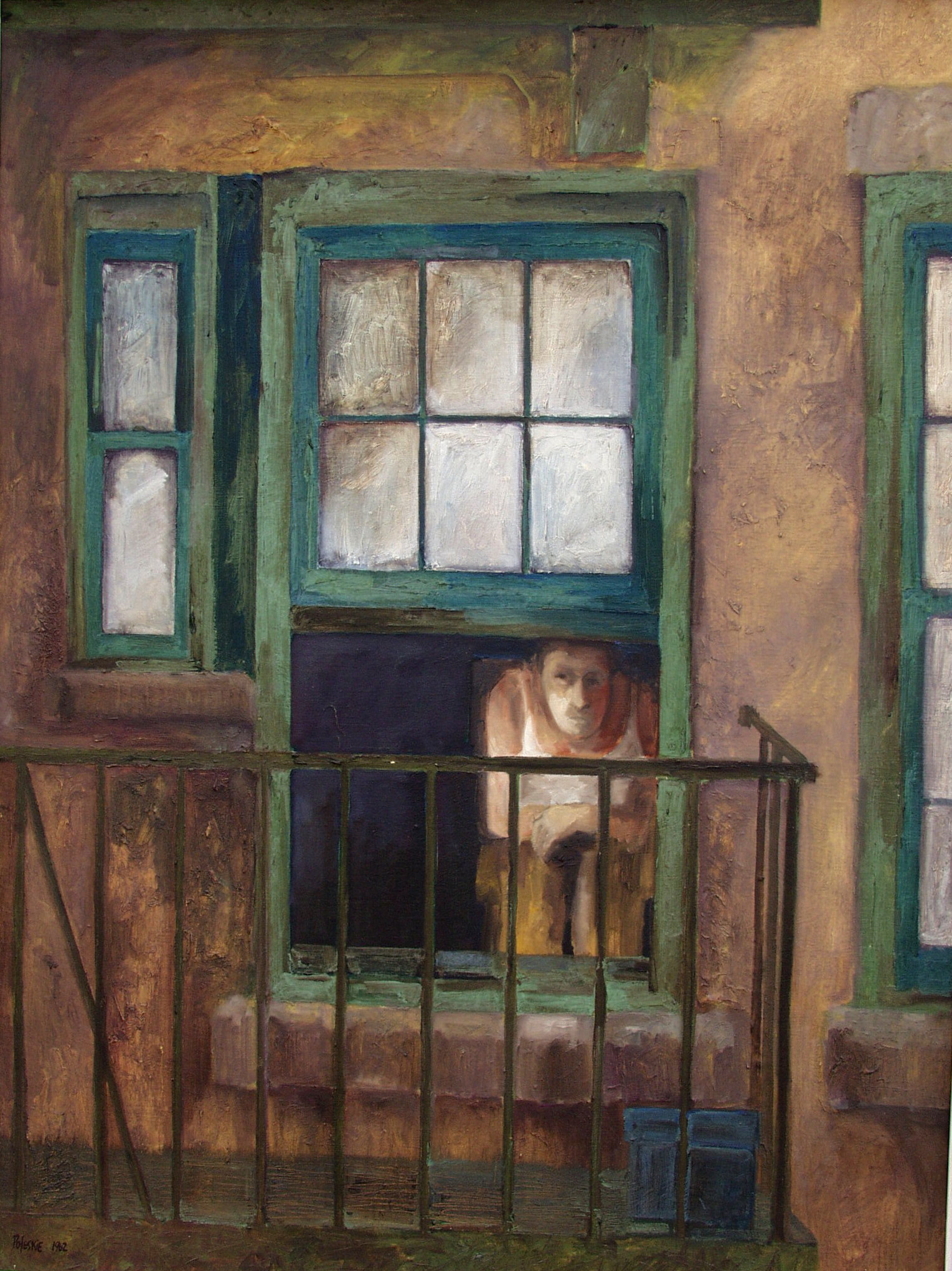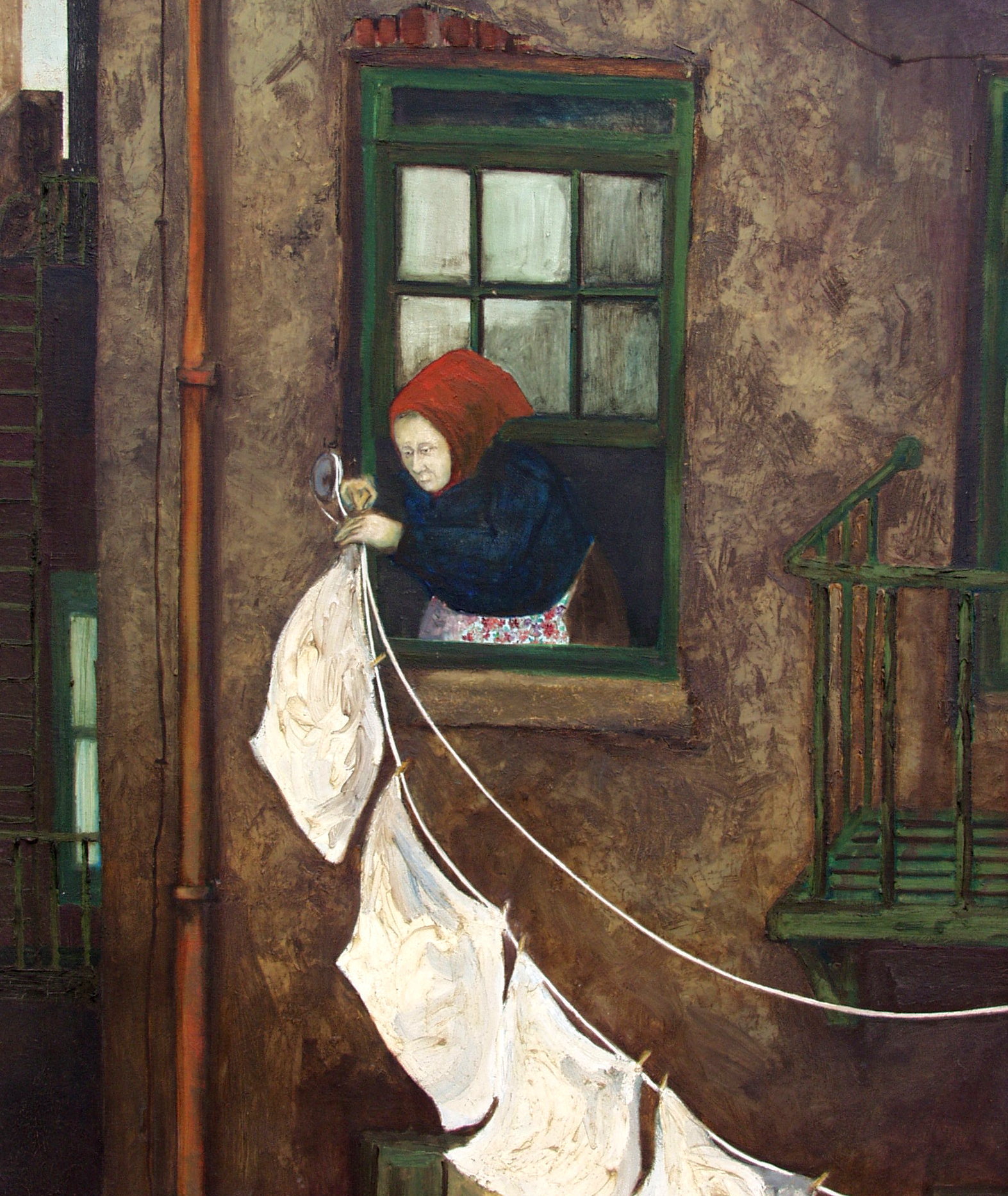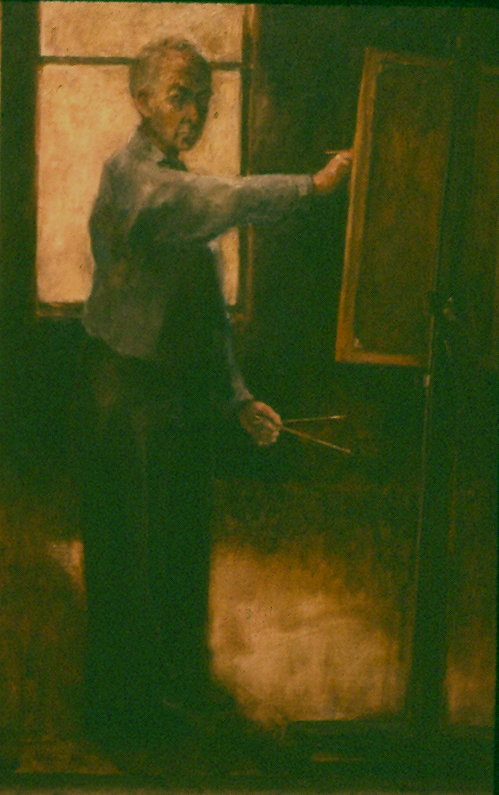 Visit Stephen Poleskie's official site. Click Here.
Buy Stephen Poleskie's works on Amazon. Click Here. or contact
ApogeeAgency@aol.com
* All photo credits and other added information aside from the interview goes to the intellectual property rights of Stephen Poleskie.